The opening night program celebrates Look + Listen's first 20 years with a lineup of time-honored collaborators.
Tuesday, May 3 at 7pm
The Invisible Dog Art Center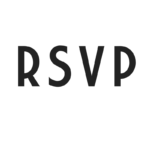 Curated by Grace Parisi + Julia Bumke
Host: John Glover
Ambient Music: Phyllis Chen
Jason Treuting + Eric Cha-Beach, percussion
Pauline Oliveros  Tuning Meditation + Rolling Meditation
Jen Shyu, voice, Taiwanese moon lute, piano
Jen Shyu – Excerpts from Zero Grasses: Ritual for the Losses
Patricia Spencer, flute
Noel Da Costa – Blue-Tune Verses
Joan Tower  – For Marianne
Chen Yi – Three Bagatelles from China West, performed with Chen Tao, dizi
Mikael Darmanie, piano
George Crumb – Processional
JACK Quartet
Elliott Carter – String Quartet No. 2
---
The second night looks to the future, bringing in new artists to L+L whose work resonates with the festival's expansive aesthetic.
Thursday, May 5 at 7pm
The Invisible Dog Art Center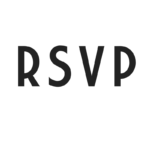 Curated by Grace Parisi
Host: Tristan McKay, I CARE IF YOU LISTEN
Audio-Visual Installation by Paul Pinto
Anaïs Maviel, voice & percussion
Rashaan Carter, bass
Rema Hasumi, synth and voice 
Original songs by Anaïs Maviel
Joy Guidry, bassoon 
Jessie Cox, percussion 
Selected tracks from Radical Acceptance, an album by Joy Guidry
Chromic Duo
Chromic Duo – Homecoming: love you all ways
Phong Tran – Have fun instead of worrying
Ayane & Paul 
Judd Greenstein – K'Zohar Harakia
Paul Wianko – American Haiku
---
The final program, consisting of large-scale, theatrically-oriented pieces, is curated by the American Composers Forum.
Friday, May 6 at 7pm
BRIC Arts Center

Curated by American Composers Forum
Host: Gemma Peacocke, I CARE IF YOU LISTEN
Ambient Music: John Glover
Dana Lyn, Alicia Waller, and Sugar Vendil, are all recipients of ACF I create awards. Alicia's album, Some Hidden Treasure, is on ACF's record label, innova, and all 3 artists have been featured on the multimedia hub I CARE IF YOU LISTEN, which is powered by ACF.
Dana Lyn, violin and piano
Selections from A Point on a Slow Curve*
Mountain Climbing
Dingbats
If Womankind Had Built This Transportation
Welcome to Painterland
White Rose
Featuring Noel Brennan (drums), Peter Hess (clarinet), Patricia Brennan (vibes), Sara Schoenbeck (bassoon), and Gary Wang (bass).
*Supported by an ACF I create award with funding from The Jerome Foundation
Alicia Waller + The Excursion 
Selections from Some Hidden Treasure
Soul
Clouds
Just step back
Selections from Louder, Then (unreleased)
The Climb/Job Blues
My Day*
If For the First Time*
*Supported by an ACF I create award with funding from The Jerome Foundation
Sugar Vendil, piano
May We Know Our Own Strength, a short film by Jih-E Peng. Score by Sugar Vendil, feat. Sugar Vendil on voice, electronics, and piano and Hajnal Pivnick on violin
flower arrangements, a new work from Vendil's forthcoming album, "Late Bloomer"
ooh wo aa oo wa o, for vocalizing chamber ensemble by Sugar Vendil
Performed by The Nouveau Classical Project: Laura Cocks, flute; Mara Mayer, clarinet; Hajnal Pivnick, violin; Thea Mesirow, cello; Sugar Vendil, piano. Costumes by Jasmine Chong.
*ooh wo ah oo wa o has been made possible by the Chamber Music America Classical Commissioning Program, with generous funding provided by the Andrew W. Mellon Foundation.