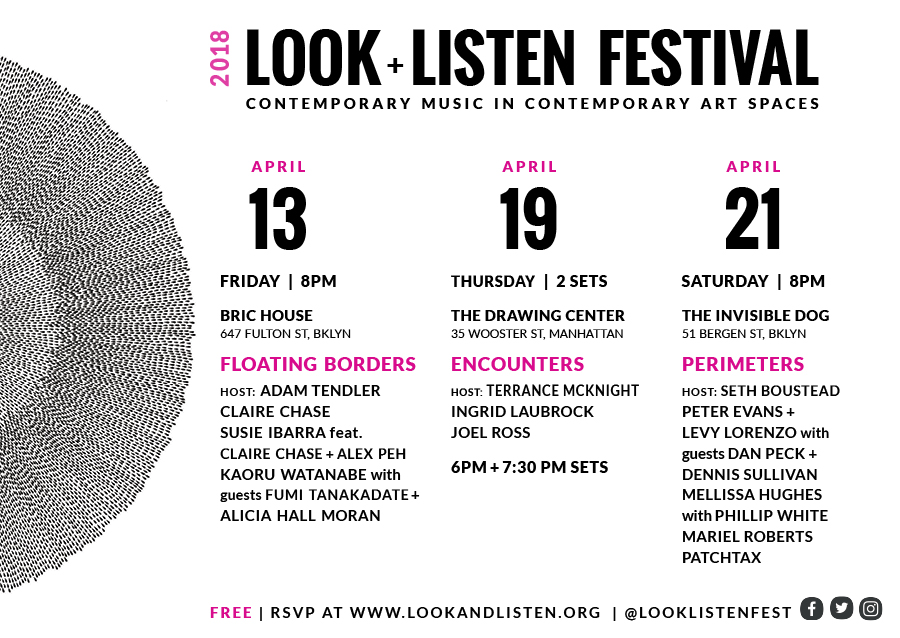 Join us for three days filled with exciting new music by today's finest composers and performers.
All concerts are free and open to everyone. Tickets are not necessary, though we recommend you  RSVP.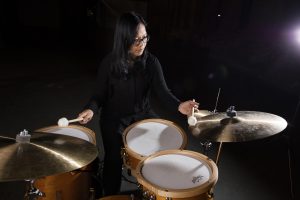 Friday, April 13, 2018
BRIC House  | 
8 p.m. (RSVP here)
Floating Borders
Join us for the opening night with performances by critically acclaimed composer, Susie Ibarra alongside pianist Alex Peh and 2012 MacArthur Genius Grant winner Claire Chase. They will perform the NYC premiere of the 2018 L+L  commission Talking Gong. The program will also feature Claire Chase performing 2016 Pulitzer Prize composer, Du Yun's Empty Garlic for bass flute and electronics. Kaoru Watanabe will perform selections from his album Néo alongside Fumi Tanakadate and Alicia Hall Moran. The concert will be hosted by composer and pianist, Adam Tendler. The concert will take place amidst BRIC's Bordering the Imaginary: Art from the Dominican Republic, Haiti, and their Diaspora, an exhibit of 19 artists investigating the complicated relationship between the Dominican Republic and Haiti—two nations that share a single island.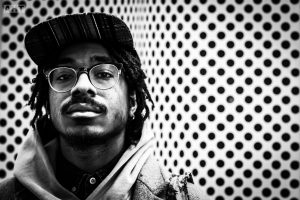 Thursday, April 19, 2018
The Drawing Center
6:00 p.m. (RSVP here)  +  
7:30 p.m. (RSVP here)
Encounters
WQXR Terrance McKnight will host two sets at The Drawing Center. Saxophonist and composer Ingrid Laubrock and vibraphonist and composer Joel Ross will improvise two sets in response to artwork by Terry Winters in the Terry Winters: Facts and Fictions exhibit in the main gallery.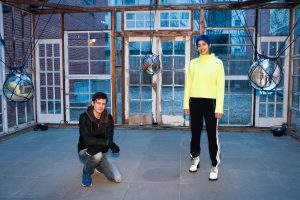 Saturday, April 21, 2018
The Glass House of the Invisible Dog |  7:00 p.m.*
Pre-concert Performance 
We cordially invite you to join us for a special pre-concert performance in the Glass House of the Invisible Dog before the 8 pm concert.
Visual artist Emma Sulkowicz and composer Sean Harold will perform a new composition specifically for Sulkowicz's installation The Floating World. Sulkowicz's actions will feed Harold's music, causing it to morph throughout the piece. This blending of performance with percussion will culminate first in the disintegration of these tasks and sounds, before resurrecting them in a moment of catharsis.
**Your RSVP to PERIMETERS automatically grants you access to the 7 p.m. pre-concert performance. **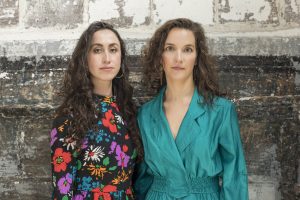 Saturday, April 21, 2018
The Invisible Dog |  8:00 p.m. (RSVP here)
Perimeters
The final concert will feature cellist Mariel Roberts performing Davíð Brynjar Franzson's Cartography of Time. Patchtax, a Boston-based saxophone and viola duo, will perform the New York premieres of the winning works from their recent call-for scores to composers who identify themselves as marginalized, exploring  unconventional performance practices with original works  by Sofia Scheps, Evelin Ramón and Rosalie Burell. The program will include improvisations by performing duo Peter Evans (trumpet) and Levi Lorenzo (percussion) with special guests Dan Peck (tuba) and percussionist Dennis Sullivan.
The evening will be hosted by Relevant Tones creator and composer, Seth Boustead.  Halsey's Chait's exhibit Seed/Pond as well as Emma Sulkowicz's installation, The Floating World will be on view.